360S Laminadora en Frio y Caliente de Escritorio con 2 Lados
La temperatura de laminación es de 120-140 grados, lea atentamente las instrucciones antes de usar

Caracteristicas:
1. Display de temperatura digital, directo y conveniente.
2. Sistema de calentamiento de rodillos, calentamiento eficiente.
3. Sistema de procesamiento de 8-bit
4. Panel de control con teclas de presion, operacion conveniente y facil.
5.Laminado de bolsa y rollo, en calor y frio para satisfacer las necesidades del cliente

Especificaciones:
| | |
| --- | --- |
| Tiempo de precalentamiento | 3~4min |
| Ancho de laminado | 0~35cm |
| Grosor de laminado | 0~6mm |
| Velocidad | 0~2m/min |
| Ajuste de temperatura | 0~140°C |
| Voltaje | 110~220V |
| Potencia | 600W |
| Dimensiones | 540x260x280mm |
| Peso | 11kg |
Detalles: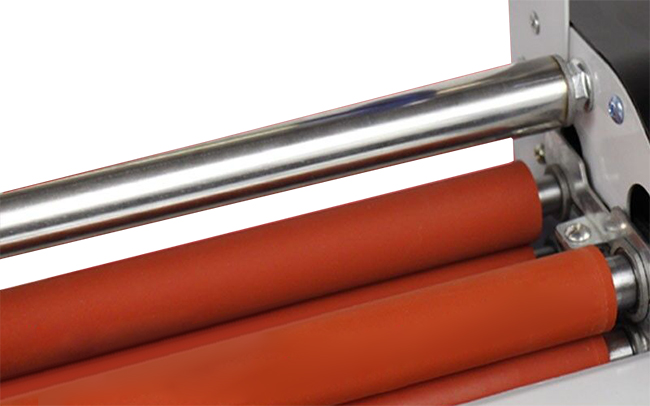 Instructions:
A control panel
The maximum temperature should not exceed 180 degrees.
Normal film temperature 120-140 degrees.
B film guide
Film should pay attention to the positive and negative sides of the film, because the film has plastic and non-plastic surface.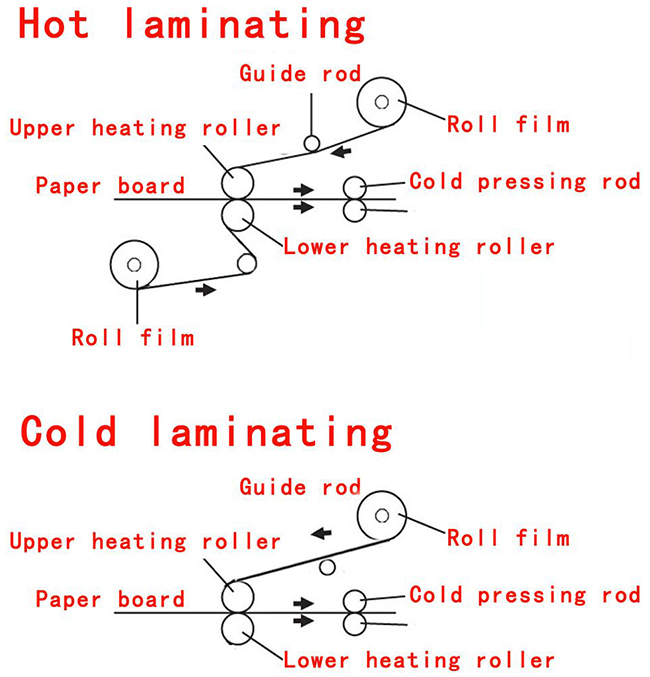 C laminating operation sequence
1.open the heating switch,set the preheating temperature 80-90 degrees. Automatic film mulching.
2.Preheat temperature is reached, the temperature control green light will be bright, suggesting that you can press the operating switch to start laminating.
3.At the beginning of the paper put the film, immediately set the temperature to 120-140 degrees continuous film.
4.in a batch of film finishing task is completed before leaving a few sheets of paper, to close the heating switch, adjust the temperature to 0 degrees,until the film is completed.
5.After the film, with a piece of paper waste in the middle of the rubber roll,and then press the pause switch last shutdown.
Waring:
1.Preheat temperature not exceeding 90 degrees, if the temperature is too high,the machine is in a state of suspension, the film iseasy to shrink or melt.
2. In the preheating state,found that the panel temperature has been rising, green Light does not shine,is an abnormal phenomenon,should immediately turn off the power supply.
3.Machine in the high temperature continuous film state, do not suddenly stop,The correct way is to set the temperature to 80 degrees,continue to cover a few sheets of paper,and then suspended.
Application: