Tel:+52(55) 55901314/55791288 Dirección:Av. Santiago No.168, Col. Barrio de Santiago Sur, Del.Iztacalco,C.P. 08800 CDMX.
Tel:+52 3311498920 Dirección:8 de julio #556 Col. Mexicaltzingo, CP 44180, Guadalajara, Jalisco
Tel:+52(222) 2261247 Dirección:Privada Tamaulipas 417.Col el carmen CP 72530 puebla, puebla
Offset Printing Transfer Printer

|
5 Transacciones
Codigo del articulo:SIT-HTM-BSL-4720
Precio : Mex.$ 280,160/set (Aviso de Descuento) (Tiempo entrega 60-85 días)

Cantidad: set(s) Costo Total :

MXN

Mex.$

280,160

Peso de Envio: 1611.7lb (732.6kg) Flete
Offset Printing Transfer Printer


1.This equipment is a new generation of digital revolution, pionering and leading the new digital offset pyrography technology.
2.This equipment just need print and heat press two step to finish process.
3.Brand new heat transfer printing media and unique printing effect,no need waste cutting,perforation breathable,color performance.
4.No media and color limiltation on fabric,water prevention,fastness up to 4.5.
5.Transfer temperature on fabric 160-170°,10-16 seconds,Cold ear, the specific temperature according different fabrics.
6.No need to engrave,no need cut waste,hand feeling is good,can do fine pattern.

1.Prepare design.
2.Printed on PET film with dual 4720 heads printer, using CMYK+WHITE textile pigment ink.
3.Sprinkle powder, shake powder, heating PET film.
4.Transfer on T-shirt with heat press machine.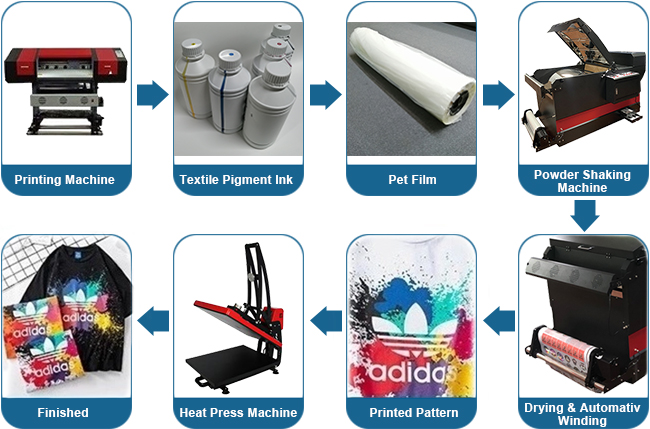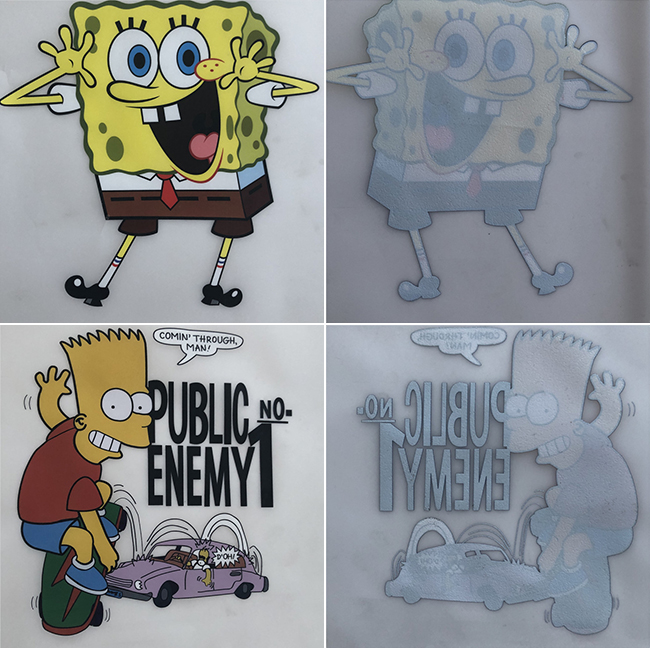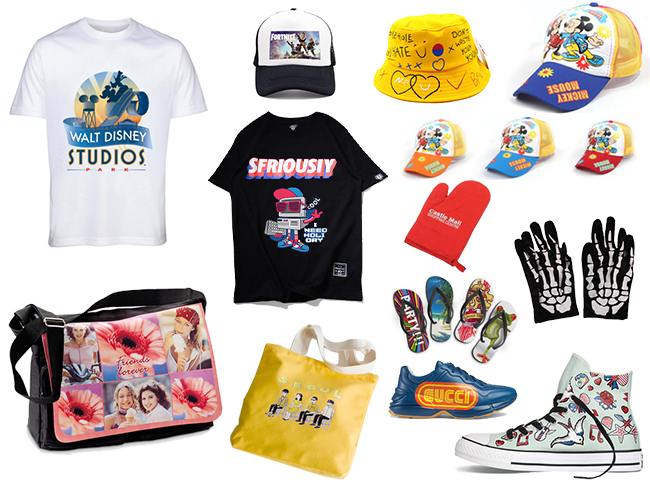 Printhead

2PCS EPSON4720

Ink type

Water base coating ink(C,M,Y,K,W)

Resolution

720x1200dpi/4pass

Speed

4pass: 13sqm/h
720x1800dpi/6pass
6pass: 10sqm/h
720x2400dpi/8pass
8pass: 8sqm/h

Print size

70cm

Work Power

220V/singel phase 50HZ/60HZ

Work condition

Temperature: 22~28°C
Moisture: 65~75%

Ironing temperature

160~170°C, cold tear

Power

Printer: 350W Powder shaking machine: 3400W

Dimension

Printer: 183x60x140cm Powder shaking machine: 210x113x127cm

Weight

Printer: 130kgs Powder shaking machine: 270kgs

Packing size

Printer: 185x74x51cm Powder shaking machine: 220x125x140cm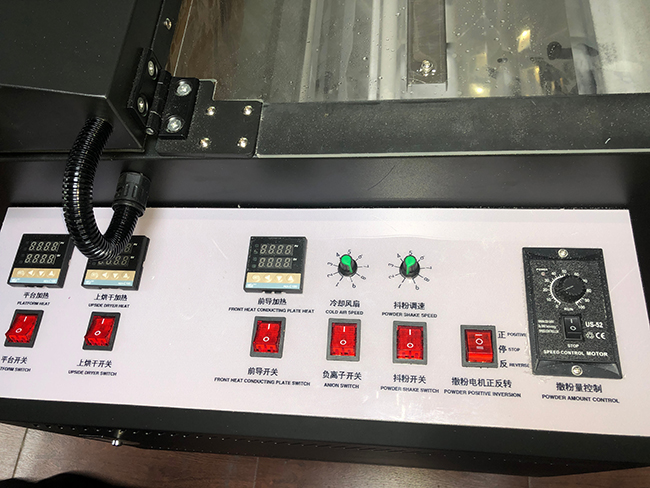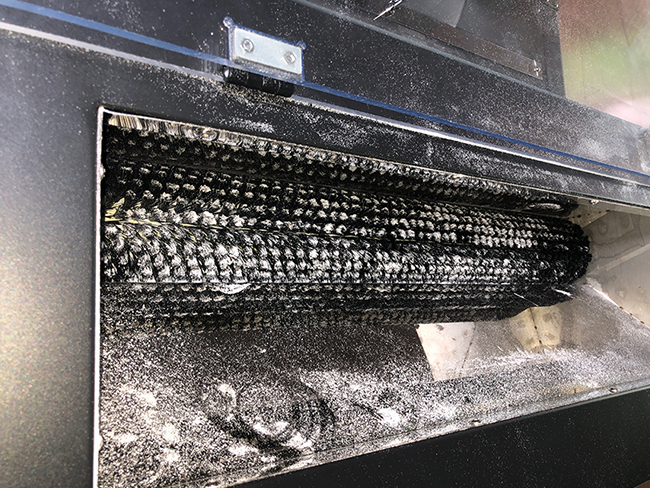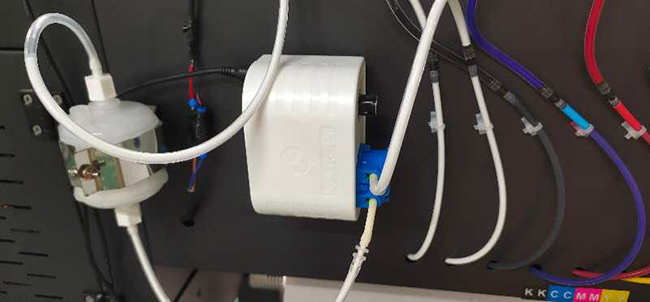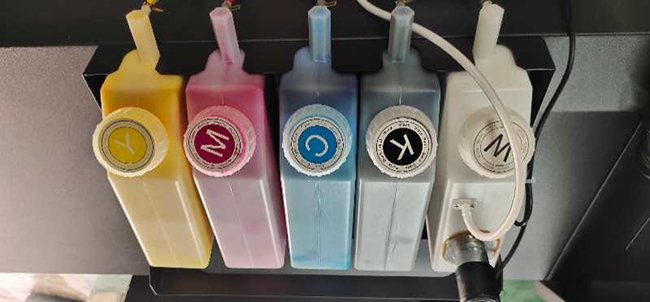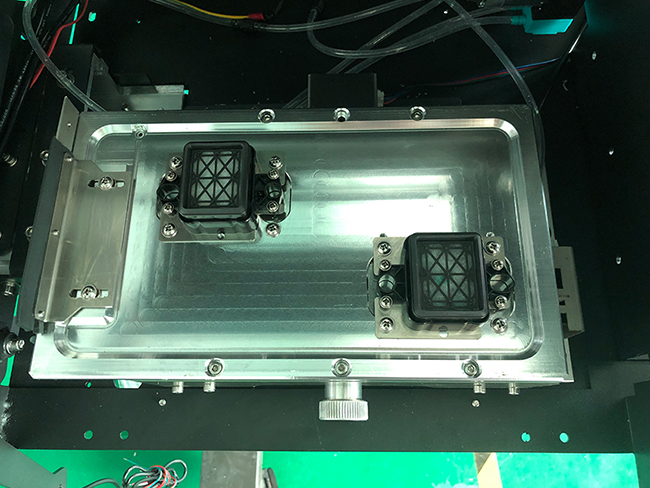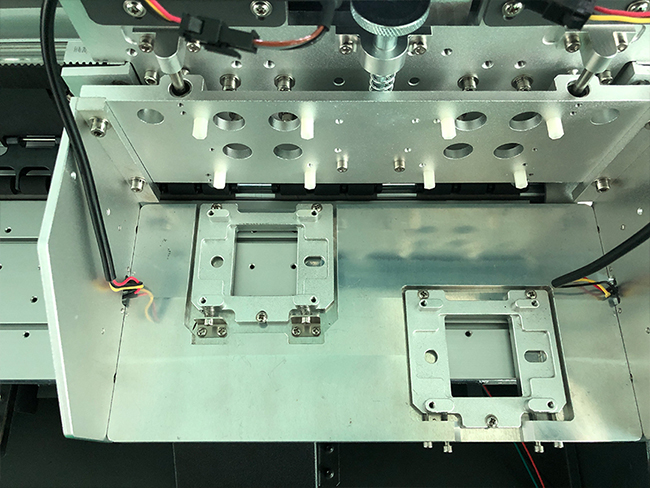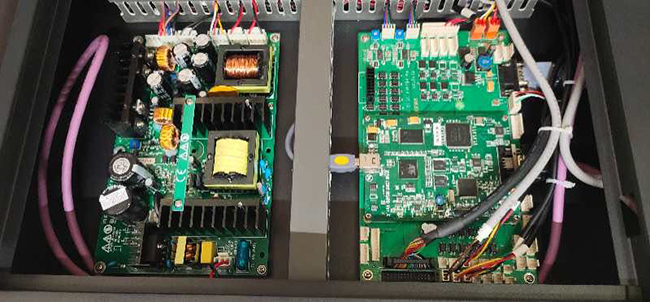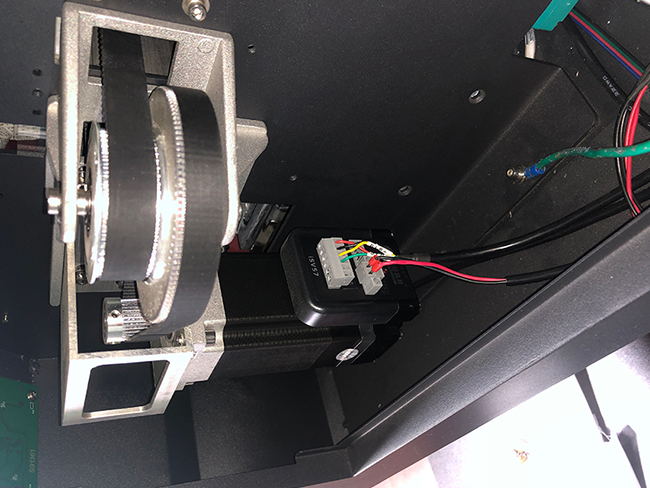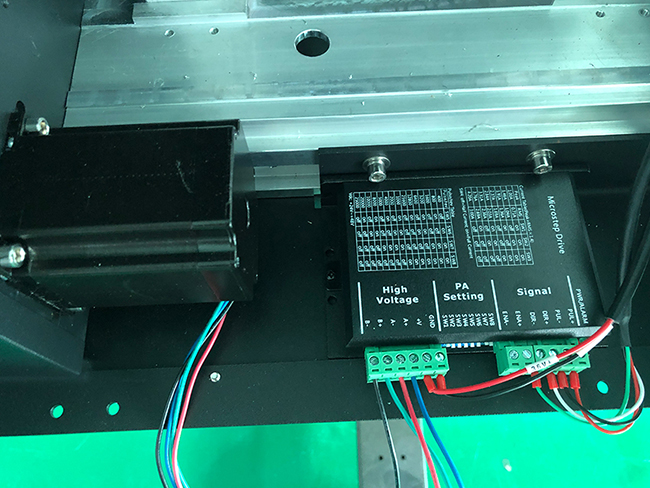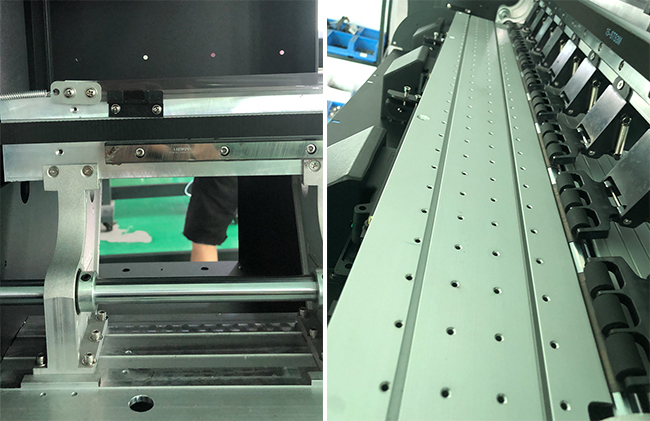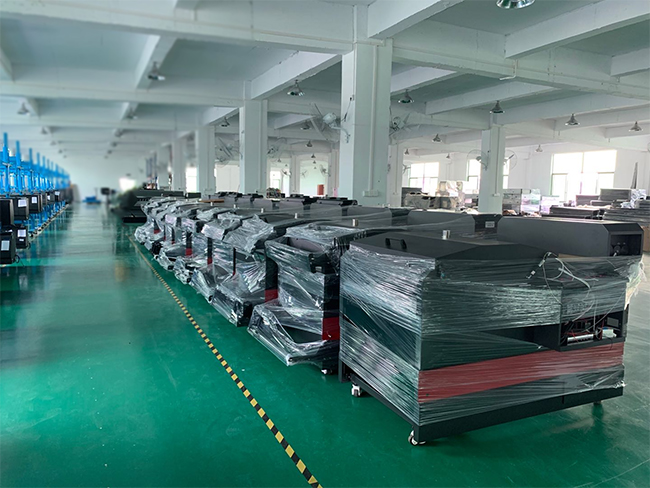 Todo
Guia
Descripcion del articulo
Envio
Pago
Otro
Envio :

Enviamos a más de 200 países y 300 puertos de todo el mundo!
Por expreso: strong> 3-5 strong> días hábiles
Por mar: strong> 20-60 strong> días hábiles
Pago:

T/TTransferencia Bancaria :

:
:
a más personas también les gusta los siguientes productos
Suscribase para obtener ofertas especiales
Recibe gratis actualizaciones, descuentos y ofertas especiales para ganar productos gratis y premios en efectivo
www.sign-in-mexico.com , es el mayor proveedor en línea de productos de publicidad en el mundo y especializados en el suministro de una solución integral para los clientes al seleccionar equipos de Publicidad, materiales de consumo articulos publicitarios, productos de publicidad, etc. También el centro de servicio en el extranjero autorizado por la Asociación China de impresión, de inyección de tinta, para lo cual hemos establecido sucursales en el extranjero, en 6 países extranjeros con el fin de brindar un mejor servicio a nuestros clientes en todo el mundo. Nuestros productos cubren todo el campo de la Publicidad y la señalización y todos los productos que suministramos se hacen de conformidad con las normas internacionales de calidad, como resultado de que, en la actualidad, tenemos más de 9000 productos en línea para la venta. Desde que implementamos la compra centralizada, todos los productos se cotizan a precios competitivos. P>