300W Standard YAG Laser Welding Machine for Fine Metal Channel Letter Making
Description:
300W Standard YAG Laser Welding Machine for Fine Metal Channel Letter Making
With CCD camera, Ceramic focusing cavities, laser head can 360 degree rotate.
With CE certificate, 1-year warranty.
The 300W YAG laser welding machine is mainly used for welding several of metal letters LED illuminated letters, customized metal signage, and exterior billboards.
This laser welder can weld small and complex letters.
Applicable these materials: Stainless steel, Iron, Galvanized sheet, Titanium, thickness is within 1.2mm.
This Laser Welder includes four parts: laser beam + power box, cooling system, marble table

Advantages:
Red light spot fast positioning, CCD display, microscope optional.
Fast working speed; professional jig ensures the focus fixed and makes welding easier without using CCD or microscope.
Slight distortion and affect by heating.
Capable of partial heating process.
Able to deal with complex, profiled, or tiny letters welding.
Low noise and no pollution.
Ultrafine positioning rod makes the welding of tiny corner easier without changing spot position.
New metal processing technology brings higher quality of end products.

Details:


| | |
| --- | --- |
| Crystal bar: Φ7 x 145mm (specification) | Ceramic cavity is imported from U.K. |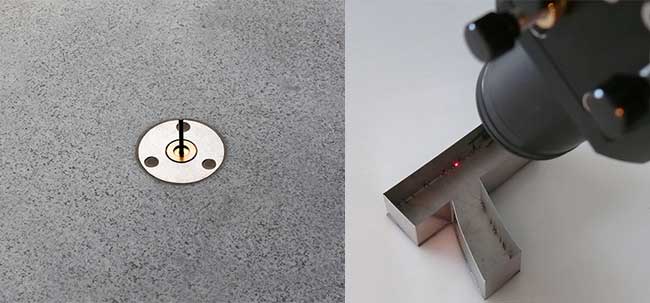 Red Light Locator: Quickly finds welding point, the faster laser locating.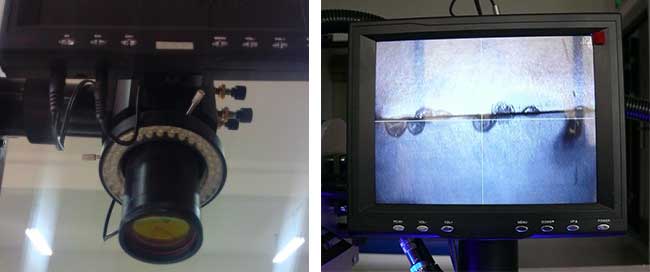 | | |
| --- | --- |
| Laser Head: 360-degree rotation which makes easy to fix welding position for particular objects. | CCD Direct Observation: Easy adjustments for light point sizes and welding point positions. |

| | |
| --- | --- |
| Parameter Settings: Very simple adjustment with 10 savable settings available and possible to export anytime. | White Marble Working Surface: Low coefficient of friction will help to reduce the possibility of gloss metal baseplate getting scratched. |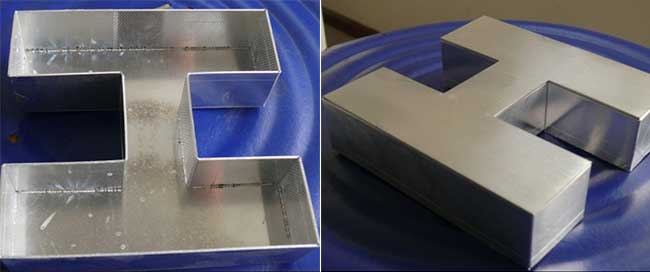 This laser welding machine adopts high peak-value power supply and controller made by ourselves. It can easily weld those materials such as aluminum, copper, etc. that difficult for other brands machines.


Samples: